The trials conducted by an Atlas A400M aircraft, crewed by 30 Squadron and LXX Squadron personnel, were to test the ability to load and transport the US weapons system currently in service with several NATO allies. The trials concluded with the weapons system being loaded, flown, unloaded to then fire a simulated missile strike, before reloading and returning to base.
The HIMARS, standing for High Mobility Artillery Rocket System, that was used in the test is operated by the 8th Tactical Operational Missile Brigade of the Romanian Army. The trial was carried out at Mihail Kogălniceanu Airbase, on the Black Sea coast. Also taking part as advisors were personnel from the United States Special Operations Command Europe.
"The greatest challenge is the initial assessment of any unfamiliar vehicle. Gathering all the data required to clear it, what are its dimensions? Tyre pressures? Weight? Dangerous goods contained within? Then we can ascertain whether the vehicle physically fits, isn't going to strike any part of the aircraft as it's loaded, isn't going to overload the floor capacity or aircraft compartment and can be restrained sufficiently for flight Working with any allied forces, always presents subtle differences in the way they work. It can be something as simple as the marshalling signals they use. In this case the US vehicle crew train to load and restrain the vehicle in conjunction with the aircraft loadmaster. We, however, have a designated movements team to conduct the load," said Flight Sergeant Ellery, Air Portability Section of the Trials Management Office, Joint Air Delivery Test and Evaluation Unit.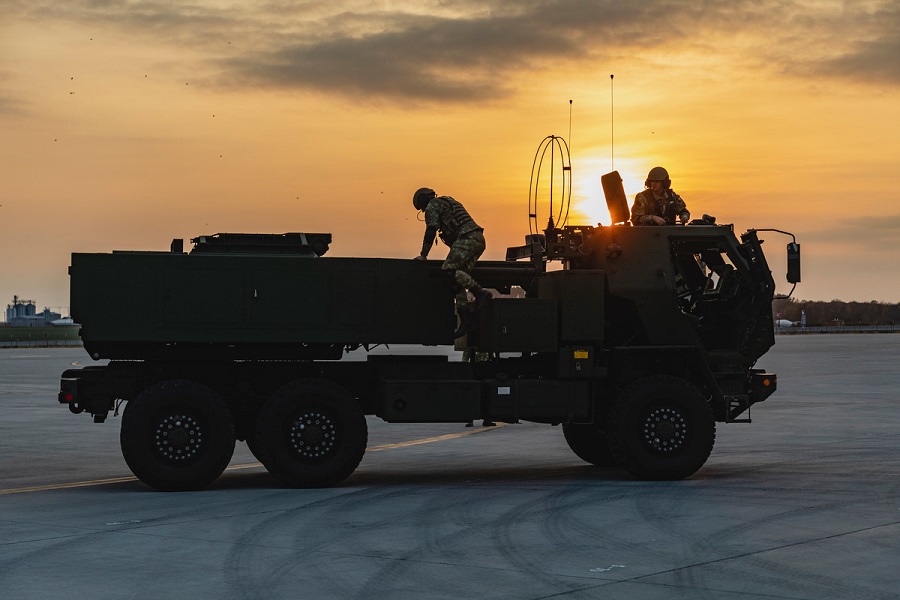 "Moving around large vehicles is routine business for the A400M and its crew. In this case, however, it was highly valuable to be part of the initial assessment and to be involved in each step of the clearance process in conjunction with the JADTEU team, which is something we rarely get the opportunity to do," said Sergeant Worley, 30 Squadron, Aircraft Loadmaster.
The successful trial once again demonstrated that the RAF Air Mobility Force has the capability to operate at range with NATO allies, to rapidly move unfamiliar equipment from other nations if called upon to do so.